Here are some tips for utilizing the exhibitors search.

Registration of product picture is very important.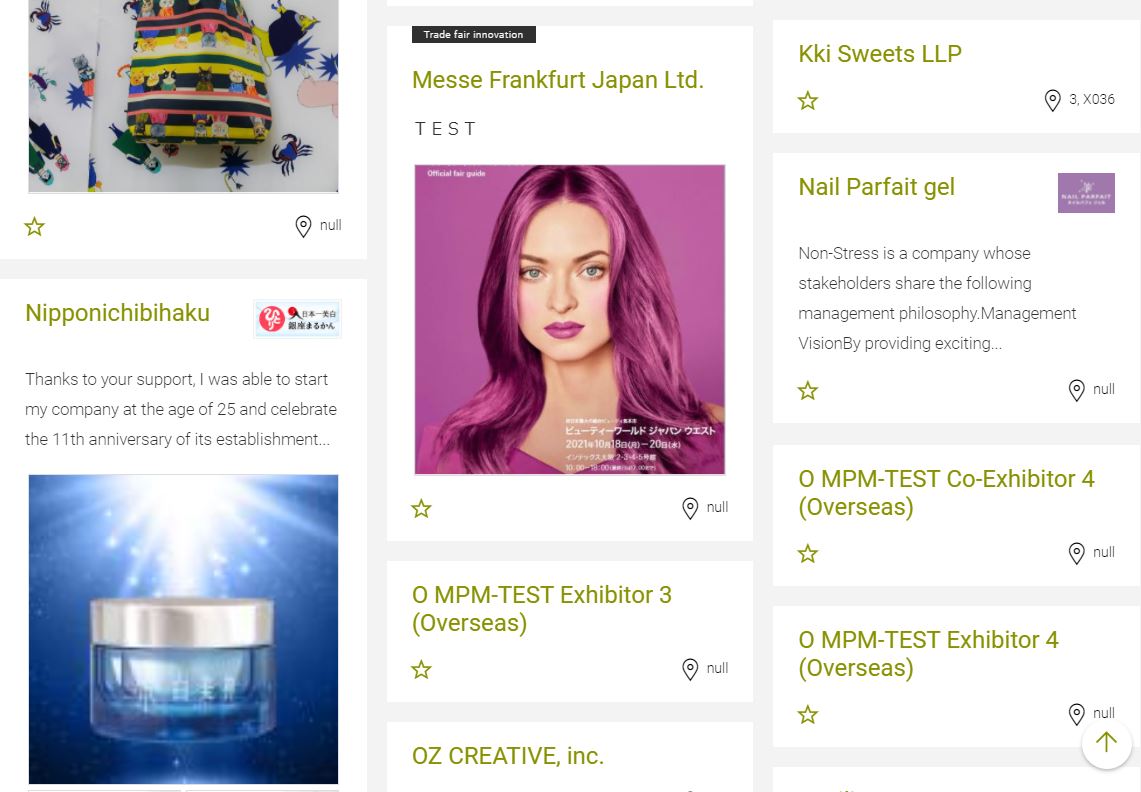 Your company description and product picture are displayed on the top page of new exhibitor search.
Up to 3 product pictures are registerable and you can make a difference in look.
Overall search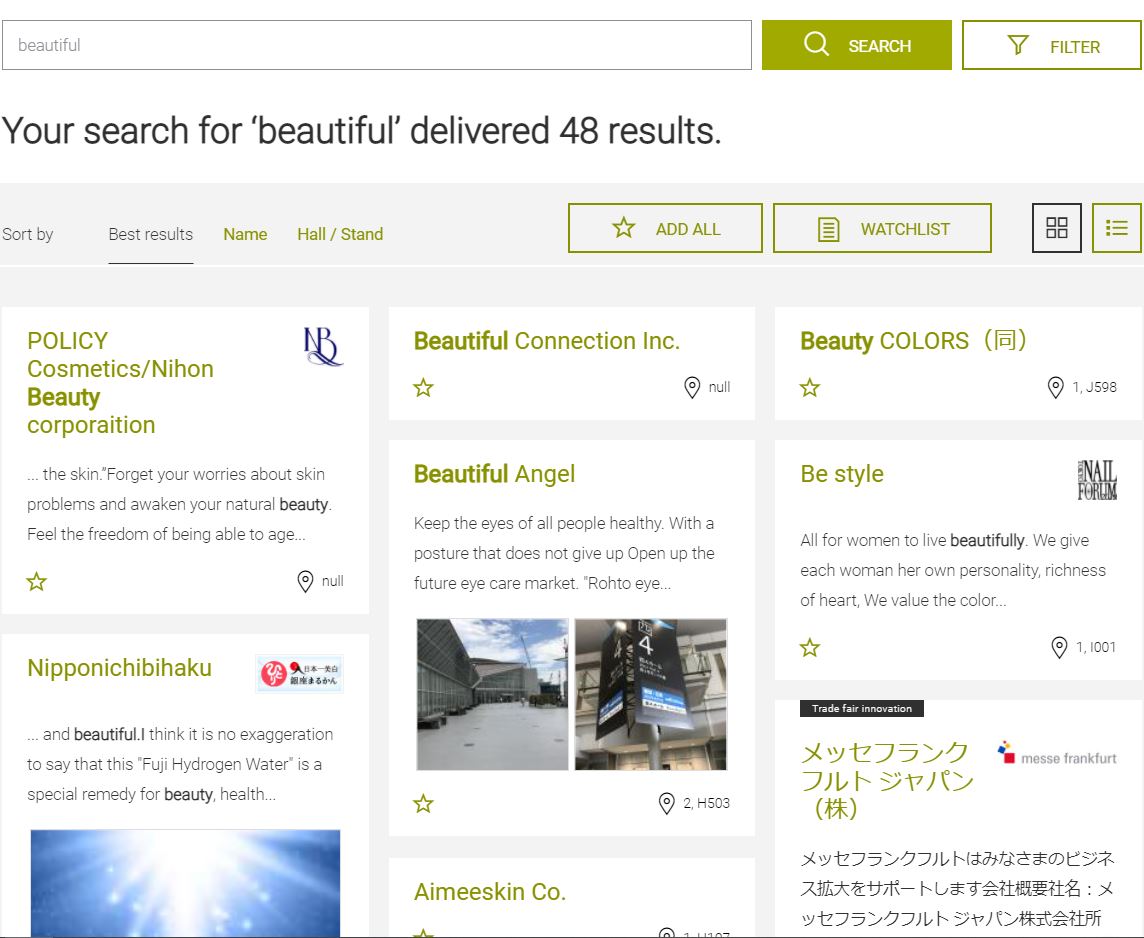 Overall Search picks up texts of "Exhibitor Name", "Company Description", "Product Description", and "Keywords."
Prepare and register any words your customers are searching and looking for.
*Please be noticed that this overall search does not pick up texts from "Exhibitor Event" at this time.
Filter category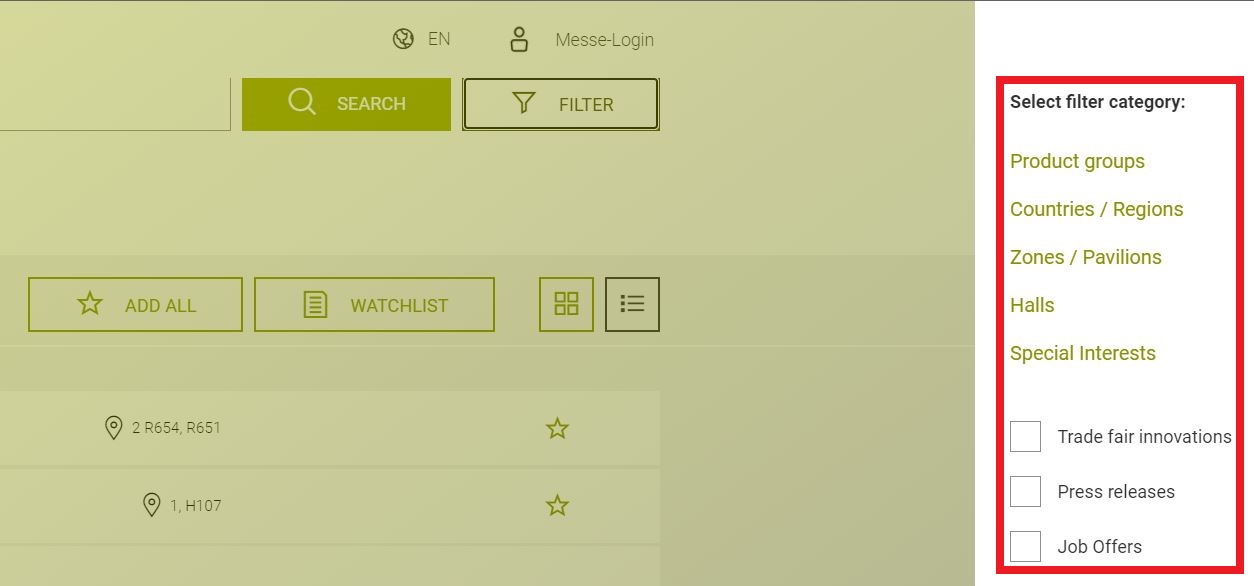 In addition to Zone / Pavilion, it is possible to filter by Product group, Special Interest, and exhibitor who has a Product novelty.
Check your product information so that it matches with your product properly.
If you have any products novelty, it can be a good reason that visitors come to your booth positively.
Make use of it if you have any.
Useful Add-Ons
We provide exhibitors various useful add-ons and here we introduce some of them.
You can see all add-ons and prices at Your Marketing on the Exhibitors & products page contents.